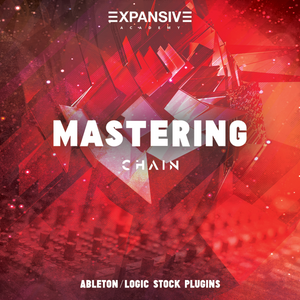 Mastering Chain For Ableton & Logic
Master with intention using our Logic or Abelton stock mastering chain to help you achieve a full, fat finish that makes an impact and stands out to record labels as well as your favourite artist's tracks.
Our Channel Strips have been designed by Jon Kong, a world-class engineer, and help you achieve that professional audio sound you've always dreamed of – without the need of studying for years or buying expensive equipment.
 Effects Used Includes:
Eq, Compression, Multi-Band Compression, M/S EQ, Limiting, Metering
This plug-and-play chain promises to elevate your sound to no end, using Logic or Abelton and is suitable for beginners and advanced users. 
Happy mixing!